Page Title
Integrated Pest Management of the Wheat Midge in North Dakota
Body
(E1330, Revised Feb. 2016)
This publication summarizes Integrated Pest Management of wheat midge including identification, life cycle, crop damage, pheromone trapping, degree day modeling, field scouting, economic threshold, cultural methods biological control and chemical control.
Revised by Janet Knodel, Extension Entomologist and Associate Professor
Availability: Web only
---
Introduction and Distribution
Wheat is the most widely cultivated plant in the world, providing more than 20 percent of the food calories consumed. The wheat midge (or orange wheat blossom midge), Sitodiplosis mosellana (Géhin) (Diptera: Cecidomyiidae), is one of the most destructive pests of wheat. The first reference to a wheat midge larva in wheat was in 1741 in England, although researchers are uncertain if it is the same midge causing trouble today. Wheat midge originated in Europe, and the first record of its occurrence in North America was from Quebec in 1828. Since then, it has been recorded in various locations throughout the Old World and New World, especially in North America, Europe and China. In recent years, wheat midge infestations have been reported in Minnesota, Montana, North Dakota, Alberta, Saskatchewan, Manitoba and British Columbia. In North Dakota, wheat midge occurs throughout the wheat-producing areas and has caused economic damage in the northern tier of the state.
---
Host Plants
Wheat midge is an oligophagous insect. Common wheat, Triticum aestivum L., is the primary host of the wheat midge throughout its modern distribution in Europe, Asia and North America. All 17 species in the genus Triticum are hosts for wheat midge. Other grass hosts include durum wheat (Triticum durum Desf.), occasionally rye (Secale cereale L.) and barley (Hordeum vulgare L.). Wheat midge also will deposit eggs on some grassy weeds, such as quackgrass (Elymus repens (L.) Gould), slender meadow foxtail, (Alopecurus myosuroides Huds.) and other grasses, but larval development on these grassy hosts is questionable.
---
Identification
Adults (Figure 1)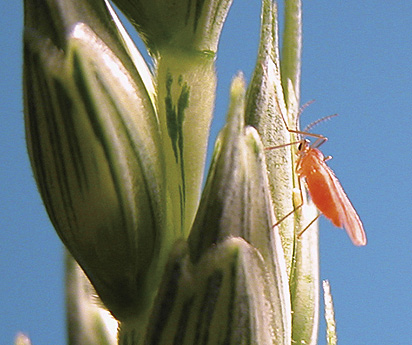 Figure 1. Adult wheat midge. (Extension Entomology, NDSU)
The adult wheat midge is an orange-colored, fragile, very small insect approximately half the size of a mosquito. It is about 0.08 to 0.12 inch (2 to 3 millimeters) long with three pairs of long legs. It has a pair of wings, which are oval, transparent and fringed with fine hairs. Two eyes are conspicuous and black.
Eggs (Figure 2)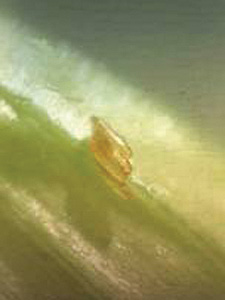 Figure 2. Egg of wheat midge. (Saskatoon Research Centre, Canada)
Eggs are elongate, whitish and very small. They are about 0.02 inch (0.5 mm) long and laid on the external surfaces of developing wheat spikes.
Larvae (Figure 3)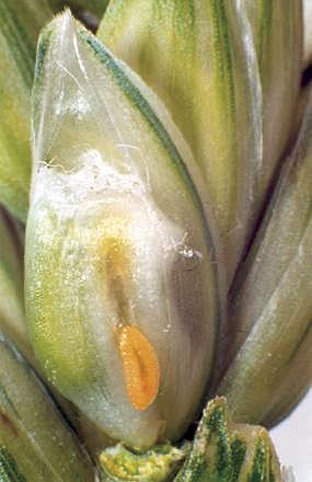 Figure 3. Larva of wheat midge in wheat kernel. (Saskatoon Research Centre, Canada)
The wheat midge larvae are orange and about 0.08 to 0.12 inch (2 to 3 mm) long when fully grown. The head capsule is small and mouthparts are reduced. Larvae can be found on the developing seed kernels for two to three weeks. Mature larvae drop to the soil and burrow down into the soil about 2 to 4 inches (5 to 10 centimeters) deep. Within the soil, larvae spin small round cocoons (Figure 4).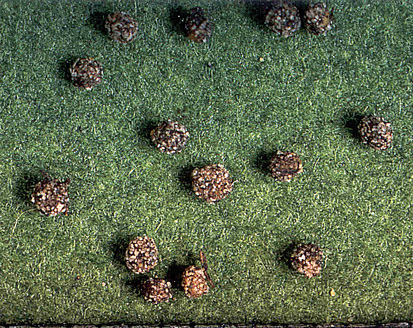 Figure 4. Cocoon of wheat midge. (Saskatoon Research Centre, Canada)
In very dry conditions, larvae do not complete development and do not shed their last larval skin. They shrink back inside the larval skin and survive until moisture conditions become favorable. Larvae can survive in cocoons for 10 years or more.
Pupae (Figure 5)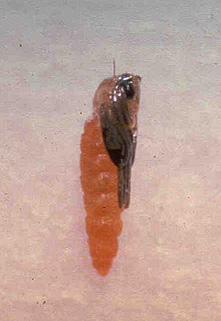 Figure 5. Pupa of wheat midge. (Saskatoon Research Centre, Canada)
Larvae will pupate in the upper soil surface if soil conditions are warm (55.4 F or 13 C) and moist. If conditions are unsuitable, larvae will remain in the pupal stage. Larvae pupate with or without a cocoon, depending on the temperature and soil conditions.
Life Cycle (Figure 6)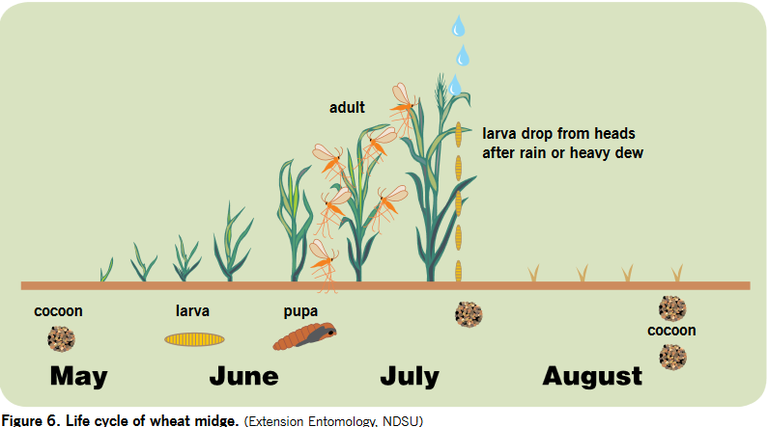 The wheat midge has only one generation per year and begins to emerge from the soil about the last week of June or first week of July. During the day, adults remain within the crop canopy where conditions are humid. Males emerge earlier than females and seek females on the first evening after hatching. After mating, females lay eggs on the newly emerged wheat heads in the evening. Oviposition begins on the second day after emergence, with the maximum number of eggs laid on the third day after emergence. Mated females deposit their eggs either individually or in groups of three to five underneath the glumes or the palea (small, chafflike bracts enclosing the flower of a grass) in the florets of wheat heads primarily just before anthesis. However, eggs can be laid on almost any outer structure of the spikelet, including the rachis (main stem of an inflorescence). Females live usually less than seven days and lay an average of 80 eggs. Eggs hatch in four to seven days, depending on the temperature.
Upon hatching, the larvae find their way to a developing kernel on which they feed. Larvae mature in about two to three weeks and remain quiescent, unsheathed in the second instar larval integument, and remain in this state until they are activated by rain or dew on the heads. Moisture causes them to drop to the soil surface, where they burrow in and form overwintering cocoons.
Wheat midge larvae break diapause and begin to emerge from the cocoons about the third week in May. Larvae move about in the soil and often are found on the soil surface. Pupation begins about mid-June and the adults first are observed during the last week of June or first week of July. Wheat midge larvae have an obligatory diapause, which can delay or even prevent emergence until the following year when soil conditions are dry.
Wheat midge adults emerge in late afternoon and early evening. They exhibit protandry, with males emerging up to three days earlier than females and one to two hours earlier than females on a given day.
Environmental conditions play an important role in wheat midge activity and dispersal. Warm, calm, humid weather is ideal for flight and oviposition. Adults are not strong fliers, and cool temperatures (below 59 F or 15 C) and rainy, windy weather deter activities and between-field movements. Recent field reports suggest that wheat midge can be blown several miles on the wind, aiding dispersion.