Page Title
Do You Need Immediate Help?
Body
Farming and ranching is stressful – adverse weather, disease, regulations, low or volatile commodity prices, family dynamics, and financial worries are a constant. Stress can build and eventually take a heavy toll on your outlook.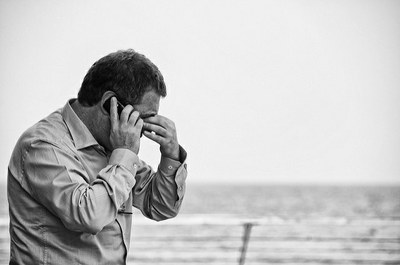 Farmers and ranchers are unique business owners. Not only are they self-employed, there is often no separation between home and work. Failure affects not only your business but your whole lifestyle.
If you find yourself or someone you know beginning to exhibit unusual behavior such as lack of focus/motivation, uncharacteristic anger, or alcohol abuse, it may be time to evaluate stress levels and the overall farm/ranch situation. If you feel or see a problem please do not ignore it. NDSU Extension has resources that address the many areas of stress.
People often don't get the help they need simply because they don't know where to begin. If you are dealing with thoughts of depression or anxiety talk to your primary care physician and ask about available mental health services. If you don't have a doctor, here are some resources you can use and services you can reach out to
Reach Out for Help
Reach out to a loved one – talk about how you are feeling
Talk to your friends, clergy, or medical provider
Reach out to a mental health provider
www.nd.gov/dhs  (See content at the top of the page)
Resources for Farmers and Ranchers and Others (ND Human Services PDF)
Behavioral Health Treatment Services Locator - A Federal Substance Abuse & Mental Health Services Administration (SAMHSA) resource
Abound Counseling LSS-ND offers counseling-therapy services throughout ND. Several of Abound's therapists have personal backgrounds in agriculture and want to serve families involved in agriculture.  Counseling services can be provided in-person or also through telehealth counseling which can reach most areas of the state. Counseling services are paid for through health insurance.  Abound also offers a Charitable Care Program to assist with payment for individuals without health insurance. Call (701) 223-1510 or connect with us online. 
Suicide Prevention Resources
Refer to Your Safety Plan
911 for an Emergency
If the situation is potentially life-threatening, get immediate emergency assistance by dialing 9-1-1.
Contact
If you have questions about these resources, please contact NDSU Professor and Extension Family Science Specialist Sean Brotherson